class="buzz-timestamp js-timestamp js-unsupported-fallback
text-gray-lightest
xs-text-6 nowrap xs-mb1
">
Posted on
April 27, 2020, 02:42 GMT

Julia Willing
BuzzFeed Staff
Share This Article
In an effort to minimise the spread of COVID-19, the disease caused by the novel coronavirus, major beaches across Sydney (and indeed, the country) have remained closed for the past month — as our government battles to flatten the curve of infection.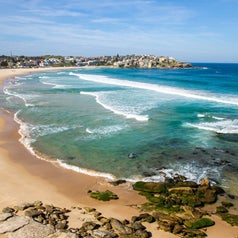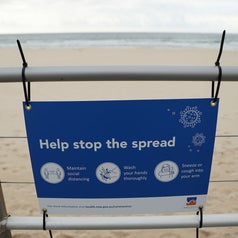 Getty Images
However, last week in Sydney's East, Randwick Council optimistically tried reopening some of its beaches — with designated exercise times permitted at Coogee, Clovelly and Maroubra.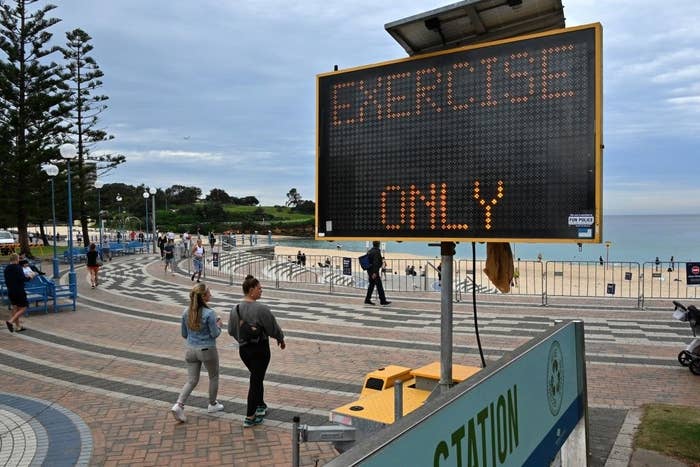 Saeed Khan / Getty Images
Over the Anzac Day weekend, the beaches were opened from 6 a.m. to 9 a.m. for exercise only.
And in a turn of events that will surprise absolutely nobody, crowds soon arrived en masse to the beaches — with little to no regard for the rules of social distancing.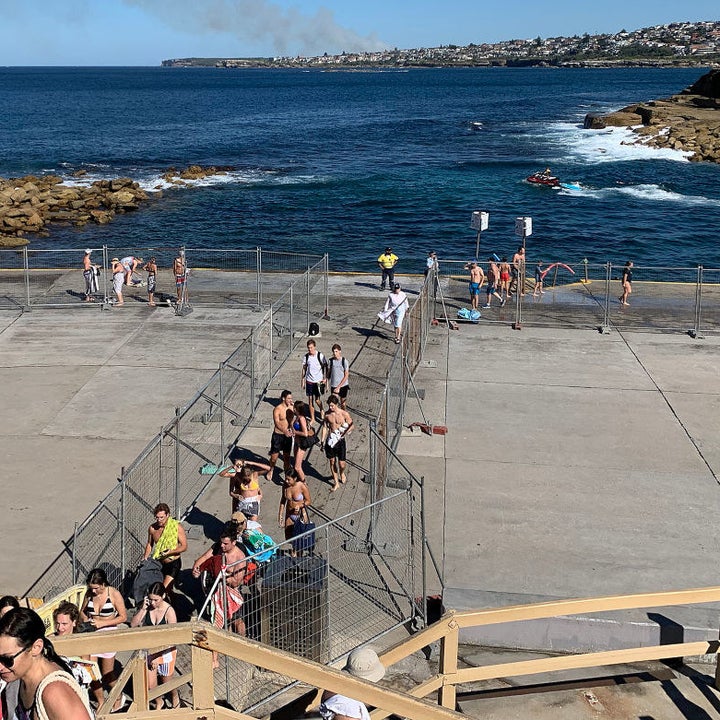 Ryan Pierse / Getty Images
Police at Maroubra Beach were forced to evacuate swimmers from the water due to "non-compliance".
At Coogee, things were no better.
Moths to a flame at Coogee at 8.40 this morn.
Three hour opening hours going great guns*
*if you are the virus
Bruce Templeton
@brucetempleton
Social distancing at Coogee beach. #COVID19Aus #coogee #SocialDistancing
And at Clovelly, sights were much the same:
Just because you can, doesn't mean you should. #Clovelly 🙁
On Sunday night, Randwick council announced the beaches would remain open from 6 a.m. to 9 a.m. today, but didn't confirm whether those conditions would change over the remainder of the week.
Randwick Council
@RandwickCouncil
Coogee, Maroubra and Clovelly Beaches will be accessible for exercise tomorrow (Mon) from 6-9am. That means swimming, surfing and jogging. 🏊‍♀️ 🏄‍♂️ 🏃‍♂️ Please practise social distancing and leave once you've finished exercising. We need everyone's help to do the right thing. 🙏
And with neighbouring council, Waverely, set to reopen Bondi and Bronte Beach tomorrow, swimmers and surfers are being warned not to disregard the rules.

Not long now Bronte. 7.00 am Tuesday 28 April swimmers and surfers will be able to safely access the water via designated corridors. Beach remains closed. Please observe rules and social distancing as I really want this to work. Otherwise reclosure.
Please, for the love of god, observe the rules of social distancing, so we can all enjoy nice things in moderation. 🙏🙏🙏
You can keep up-to-date with all of our most recent coverage of the coronavirus here.